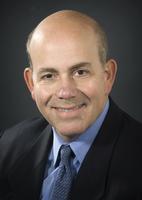 Victor Fornari, MD
Director, Division of Child & Adolescent Psychiatry, North Shore University Hospital and Long Island Jewish
Medical Center, including the Zucker Hillside Hospital & the Cohen Children's Medical Center
Professor, Psychiatry & Pediatrics, Hofstra Northwell-
LIJ School of Medicine

_______________
The Wilfred Hulse Award is
given annually to a member of the
New York Council on Child and Adolescent Psychiatry for outstanding contributions to the field of child and adolescent psychiatry.
Wilfred C. Hulse Award Lecture




"Increasing Access to Children's Mental Health Care"

Monday, December 5, 2016

(register below)


7:00 - 9:30 p.m.


(7:00 dinner, 7:30 presentation)

Presenter: Victor Fornari, MD

Location:

Weill Cornell Medical College
413 E. 69th Street, Belfer Research Bldg.
Room 302-A/B, New York, NY 10065

__________________________________________________________

Dr. Fornari is actively involved in research in eating disorders and has collaborated on numerous published articles and textbook chapters on the subject. A noted child and adolescent specialist, Dr. Fornari has served as the director of training of physicians in General Psychiatry as well as Child & Adolescent Psychiatry.

Dr. Fornari is a recognized expert in the area of child survivors of trauma and has been appointed by the United States Department of State to the National Crisis Response Team. In 2010, Dr Fornari participated in the development of CAP PC, Child & Adolescent Psychiatry for Primary Care, funded by the New York State Office of Mental Health to facilitate and collaborate with Primary Care Providers in the care of youth with mild to moderate mental health concerns.